Senate Passes Lions Clubs International Commemorative Coin Act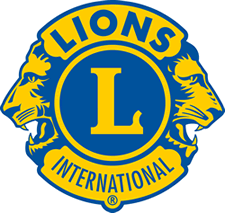 On Thursday, July 26, 2012, the U.S. Senate passed the Lions Clubs International Century of Service Commemorative Coin Act. In order to become law, however, it needs to pass in the House of Representatives and get signed by the President.
If this bill, numbered S.1299, becomes law, commemorative silver dollars would be created in recognition of the 100th anniversary of Lions Clubs International (LCI), the world's largest service organization. The United States Mint would begin offering the coins for up to one calendar year beginning January 1, 2017.
As with other modern silver commemorative coins, the Lion's coin would be composed of 90% silver, weigh 26.72 grams and have a 1.5 inch diameter. Although the act allows up to 400,000 silver dollars in collector qualities of uncirculated and proof to be produced, it would be remarkable that coin collectors and fans of the organization order that many, given sales totals of recent year's commemoratives.
Still, the dollars make it possible to raise up to $4,000,000 because each sale would include a $10 surcharge. Per the legislation, the surcharge is designated for Lions Clubs to use for programs that help the blind and visually impaired, the disabled, the youth, and those affected by a major disaster.
The Lions silver dollar commemorative coin would feature designs emblematic of the centennial of the club, with inscriptions of 2017, LIBERTY, IN GOD WE TRUST, UNITED STATES OF AMERICA, and E PLURIBUS UNUM. Design candidates would be drawn by U.S. Mint artists after consultation with representatives from Lions Clubs International and the Commission of Fine Arts and then reviewed by the Citizens Coinage Advisory Committee before being selected by the U.S. Treasury Secretary.
Senator Jerry Moran of Kansas introduced the Lions Clubs International Century of Service Commemorative Coin Act on June 29, 2011 shortly after a similar House bill, H.R. 2139, sponsored by Rep. Peter J. Roskam of Illinois was submitted. The House version now has 289 cosponsors and has been referred to the Subcommittee on Domestic Monetary Policy and Technology.
Over 1.35 million members worldwide make up Lions Clubs International. The organization was founded by Melvin Jones, a businessman from Chicago, and its 100th anniversary occurs June 7, 2017. Volunteer members are asked to serve their communities, meet humanitarian needs, encourage peace and promote international understanding. For more information, visit the Lions Clubs International website at www.lionsclubs.org.