At noon ET on Monday, December 22, the U.S. Mint's 2014 Franklin D. Roosevelt Coin & Chronicles Set goes on sale.
This collectible product includes four stamps, two coins and two medals (one in silver) that are displayed within a tri-fold folder. Read More…
Results in the latest sales stats from the United States Mint were mixed with winners and losers. The 2014 Silver Proof Set remained at the top with strong sales, while negative adjustments were made to the curve-shaped 2014 Baseball Hall of Fame Silver Coins. That turned out good for collectors wanting more.
Read More…
The third edition from the Royal Canadian Mint's series of $50 silver coins that sell at face value is the 2015 $50 Beaver Silver Coin.
Available tax-free and shipped free throughout the United States and Canada, the collectible proof coin is struck from 99.99% fine silver to a weight of 15.87 grams. Read More…
Demand for U.S. Mint products surged in the latest round of numismatic stats. Much of it could be attributed to gift buying — supported by a new Mint mailer, and the year-end "last chance" reminders for 2014-dated coins.
Read More…
"Allocation" continues to be the keyword when it comes to bullion sales of American Eagle silver coins. On Friday, the United States Mint announced that the rationing process of Silver Eagles will be used for the remaining inventory of 2014-dated coins, and that it will also apply when next year's coins debut.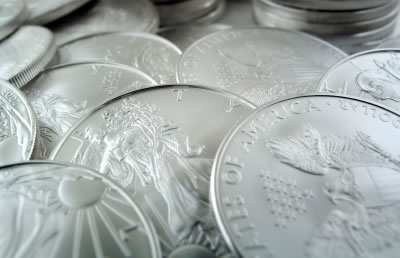 Read More…
The rush to 50th Anniversary Kennedy Half-Dollar Silver Coin Collections slowed during the holiday break, the latest United States Mint sales stats revealed, while the chase for the 2014 Silver Proof Set maintained a steady demand.
During the week prior to Thanksgiving, consumers ordered 21,719 units of the Kennedy silver collection — boosted by the Read More…
The Perth Mint of Australia continues its Lunar Good Fortune series with the recent release of the 2015 Year of the Goat Silver Proof Two-Coin Set.
Coins of the set are struck from one ounce of 99.9% pure silver and showcase wealth and wisdom designs. Maximum mintage for the two-coin collection is limited to 1,500. Read More…