Lions Clubs International Commemorative Coin Act Nearing Law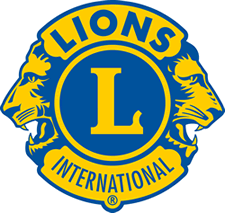 Commemorative coins recognizing the centennial of Lions Club International are closing in on reality.
The U.S. House of Representatives just passed its version (H.R. 2139) of the Lions Clubs International Century of Service Commemorative Coin Act on September 10, 2012 and the U.S. Senate passed its version (S. 1299) on July 26, 2012.
Now, one of the nearly identical bills need only be approved in both the House and Senate and get signed by the President to become law. That should happen within weeks.
Enacting the Lions Clubs International Commemorative Coin Act would authorize the Treasury Secretary, and thereby the United States Mint, to strike up to 400,000 silver dollars for sale to the public beginning as early as January 1, 2017.
The 90% silver coins would get struck in collector proof and uncirculated qualities, weigh 26.73 grams and have a diameter of 1.5 inches.
Designs on the silver coins would be emblematic of the centennial of the Lions Clubs International (http://www.lionsclubs.org), and include typical commemorative coin inscriptions such as the coin's $1 value, '2017' for the year of minting, and the words 'Liberty,' 'In Gold We Trust,' 'United States of America' and 'E Pluribus Unum.'
After having been reviewed by the Citizens Coinage Advisory Committee, final obverse and reverse designs would be selected by the U.S. Treasury Secretary after consulting with the Lions Clubs International Special Centennial Planning Committee and the Commission of Fine Arts.
As is the case with all modern silver commemorative coins, sales of each would include a surcharge of $10. The Lions Clubs International Commemorative Coin Act states that collected amounts would be paid to the Lions Clubs International Foundation for the purposes of (1) furthering its programs for the blind and visually impaired in the United States and abroad; (2) investing in adaptive technologies for the disabled; and (3) investing in youth and those affected by a major disaster.