2014 American Silver Eagle Bullion Sales Top 1M in Return
United States Mint bullion sales of its American Silver Eagles topped 1 million in their limited return on Monday, Nov. 18, following a week and a half absence.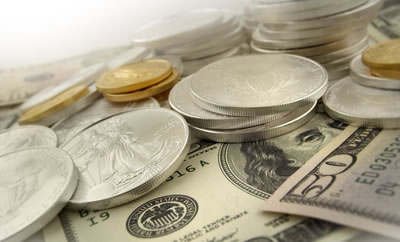 The increase drove year-to-date sales to 40,393,000, placing the annual level second highest in the silver coin's 29-year history, and there's more time to top the record. Last year's Silver Eagles scored that record at 42.675 million coins.
To reach the milestone, several things will need to happen. Namely, demand needs to remain high, the U.S. Mint has to supply enough of the coins, and the Mint will need to continue selling them for several weeks.
When the Mint said it would resume Silver Eagles sales on Monday (about 1-1/2 weeks after its supply sold out on Nov. 5), it noted there would be more than 1 million available. It met that goal. It also noted that it would ration how many it would sell going forward.
Despite rationing, it seems likely a new annual record will be hit this year as long as the Mint continues to sell the 99.9% pure silver coins well into December. Last year, the Mint sold it final 2013-dated inventory of American Silver Eagles on Dec. 9, 2013. This year's version was not released until Jan. 13.