US Mint to Allocate 2014 Silver Eagle Bullion Sales in Restart
When the United States Mint begins again to sell 2014 American Silver Eagle bullion coins, they'll use an allocation system to limit how many each of its authorized dealers can order.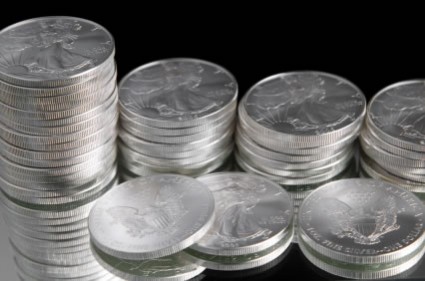 Sales of the silver coins will resume next Monday, Nov. 17, and more than 1 million are expected to be available. By that time, authorized dealers will have waited about 1-1/2 weeks to get new inventory since existing supplies sold out on Nov. 5. It seems likely that all of the new Silver Eagles will be claimed given the demand levels from the past two months. Nothing has changed. With weak silver prices, buyers are jumping at the opportunity to get the 99.9% pure silver coins at cheaper prices.
"The recent volatility in silver prices, with silver dropping to five-year lows in the $15.00 per ounce range, has resulted in an increase in sales of United States Mint American Eagle Silver bullion coins," said Tom Jurkowsky, director of the U.S. Mint's Office of Corporate Communications, told CoinNews.net.

"The weekly average sales of American Eagle Silver bullion increased to 1.16 million ounces in the weeks since October 1, up from 586,000 per week in the July-September quarter. This represents an increase of approximately 98% in a time span of just over one month," Jurkowsky added.
For the year so far, the U.S. Mint has sold 39,381,000 American Silver Eagle bullion coins
Not too far into the future, the U.S. Mint will stop producing Silver Eagles for this year to focus on those for 2015. It'll likely be around two months before next year's coins go on sale.
"Release dates for the 2015 American Eagle Silver Bullion Coins have not been established yet, but we expect to launch those coins in early January," the U.S. Mint told its authorized dealers in a memo dated Nov. 10.
Bullion coins from the U.S. Mint are not sold directly to the public but instead are issued through authorized dealers. The silver coins are sold in bulk to these dealers for the closing spot price of the metal, plus a premium of $2 per coin. They are then offered for sale to the public by the purchasers for a small premium over spot.