2015 American Eagle Silver Bullion Coins Available January 12
"Allocation" continues to be the keyword when it comes to bullion sales of American Eagle silver coins. On Friday, the United States Mint announced that the rationing process of Silver Eagles will be used for the remaining inventory of 2014-dated coins, and that it will also apply when next year's coins debut.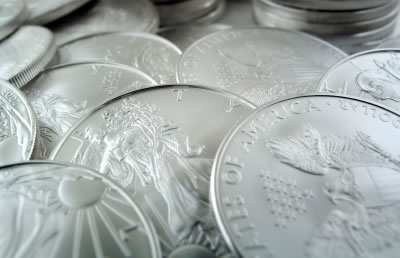 In the same announcement, the Mint indicated its inventory of the 2014 American Silver Eagle would be depleted soon and that it was transitioning to production of 2015-dated coins. Based on current demand, the 2014 coins are expected to last through the week of December 15th. Next year's coins, the Mint said, would launch on January 12, 2015.
It is almost certain that this year will become the new record holder for annual Silver Eagle sales. The most recent figures from the Mint list 42,368,500 sold through December 5. The current record happened last year at 42,675,000 coins. As such, just over 306,500 need to be purchased for a new annual record.
In related news, production of 2014 American Eagle and American Buffalo Gold Bullion Coins has ceased, but sales will continue until remaining inventories are sold. 2015-dated gold bullion coins will become available, without allocation, on January 5, 2015. However, if any inventories remain of this year's coin, they will be sold on a fixed ratio basis along with the new ones.
Bullion coins are not sold directly to the public by the United States Mint. Instead, a network of authorized purchasers obtains them in bulk and resells them for small premiums above current spot pricing.