House Approves Baseball Hall of Fame Commemorative Coins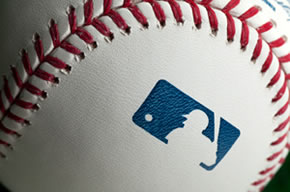 Legislation calling for National Baseball Hall of Fame commemorative coins in gold, silver and clad moved a major step closer to becoming law Wednesday. The U.S. House of Representatives put the National Baseball Hall of Fame Commemorative Coin Act to vote and it easily passed by a margin of 463-3.
With a similar thumbs up vote in the U.S. Senate added with the President's signature, the Act, numbered H.R. 2527, would become law and direct the United States Mint to strike up to 50,000 $5 gold coins, 400,000 silver dollars and 750,000 clad half-dollars for one year beginning on January 1, 2015.
Congressman Richard L. Hanna, R-N.Y, introduced the bill on July 14, 2011, and it quickly garnered the support of 296 cosponsors, almost assuring its passage.
Unlike other bills proposing commemorative coins, H.R. 2527 includes some unusual language regarding their designs. Completely unique for American commemorative coins, the obverse design would be created in a competitive environment with a panel of judges selecting the winner. The panel would include the Treasury Secretary, three members of the Citizens Coinage Advisory Committee (CCAC) and three members of the Commission of Fine Arts (CFA). The reverse design would be drawn up in the normal process, with H.R. 2527 calling for a reverse depicting a baseball similar to the ones used by Major League Baseball.
Also unique would be the shape of the gold and silver commemorative coins. The legislation directs these coins to appear more like a baseball by having a concave obverse and convex reverse. It does not outline such an unusual shape for the clad half dollar.
As with all commemorative coins in recent years, their sale would include surcharges — $35 per $5 coin, $10 per silver dollar and $5 per half-dollar. The collected surcharges would be forwarded to the National Baseball Hall of Fame and Museum to help finance its operations. The National Baseball Hall of Fame is located in Cooperstown, N.Y.